Dubai's Department of Tourism & Commerce Marketing (Dubai Tourism) launched the third edition of 'Futurism Programme', a platform for technology startups from all over the globe. 
Aimed at bringing about a paradigm shift within the industry ecosystem to help create innovative tourism experiences, the third edition is held in collaboration with professional services company Accenture.
Entrepreneurs are requested to submit their applications by July 31. With the goal of contributing towards transforming tourism experiences, the startups will showcase technological innovation with solutions to help drive futurism themes including hyper-personalization, connected travel, digitizing operations and more.
Eligible projects must have an innovative tech solution in the travel and tourism space. They should have a working prototype, MVP or pilot that's ready to scale. The product should also be favorable for the business environment in Dubai from a technical and legal perspective. The startup should at least consist of two team members.
A judging panel comprising leading technology experts, Dubai Tourism's senior leadership and its partners across the industry will select the top ten startups from all entries submitted into the process.
Shortlisted entrants will be put through a six-week accelerator program during which the ten finalists will each be given the opportunity to finalize a pilot project with the support of Dubai Tourism and its partners.
Startups will pitch their unique concepts to a group of business owners, investors and venture capitalists at the Dubai Tourism stand at GITEX Future Stars, the Middle East and Africa's largest startup conference of global tech entrepreneurs, international investors and influential corporate buyers, which will be hosted later this year.
Dubai Tourism will announce the winning start-up and a runner-up, who stand to win a prize totaling AED 100,000 (USD 27,000) as the initial startup capital. In addition to licensing, the winner will receive relevant visas in Dubai, office space and the opportunity to secure potential future funding.
"Since the inception of the Futurism Programme in 2017, Dubai Tourism has helped shine a light on several pioneering startup businesses from around the world, supporting them to become true success stories, as their solutions have led to impactful improvements in the travel and tourism sector," says Yousuf Lootah, executive director, Tourism Development and Investments, Dubai Tourism.
"The launch of the third edition is testament to the Programme's ongoing success and the huge interest it has gained among Dubai Tourism's partners, venture capitalists, entrepreneurs and stakeholders within the start-up and tourism ecosystems," he adds.
Among the partners are Emirates Group, Tajawal- Seera Group, Atlantis The Palm, Emaar Hospitality Group, Accor and Dubai Airports.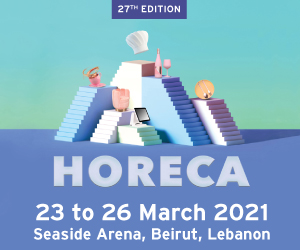 Add to Favorites