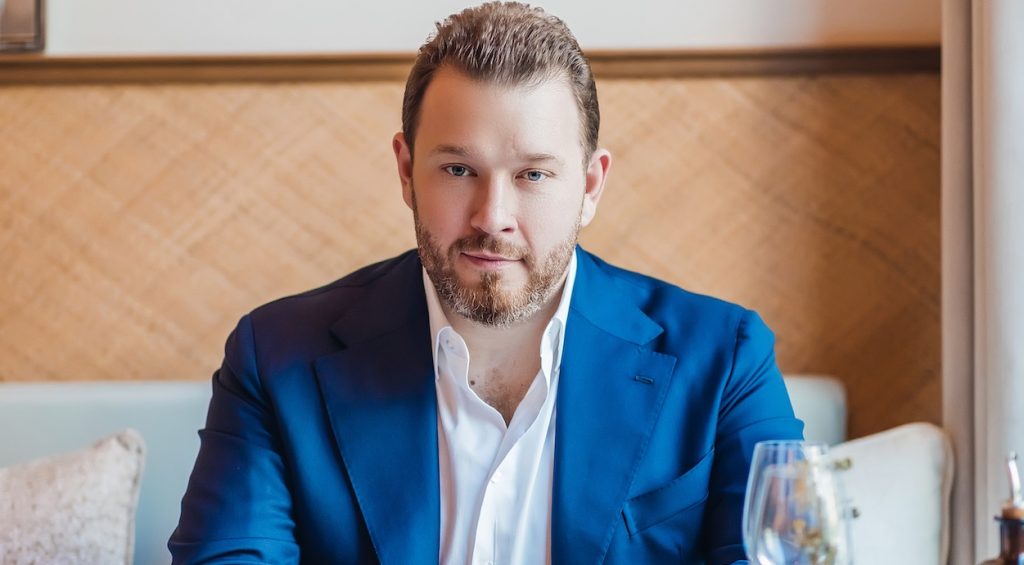 Evgeny Kuzin, a driving force in the evolution of Dubai's F&B, hospitality and entertainment industries, has been awarded a UAE Gold Card Visa for his commitment to the growth and development of the emirate. His entrepreneurial talent and eye for quality has enabled him to tailor prestigious international restaurants to suit the needs of the region, as well as develop unique and beautiful homegrown concepts.
Kuzin relocated to Dubai in 2006, where he found a gap in the market for luxury international restaurant and nightlife brands, which sparked his innate ambition. He noticed that his friends, family and visitors preferred dining in venues that they recognized from Europe and the USA, as they trusted the concepts and knew they would enjoy their experience.
Incorporating the culinary preferences of Dubai's cosmopolitan audience with well-known and recognized international brands, Kuzin launched Bulldozer Group in partnership with Maxim Vlasov, and opened successful concepts which maintained a loyal following through the growth of Dubai's culinary landscape. Adapting to market trends and needs, Evgeny went on to introduce well-loved legacy brands including Cipriani and Scalini, as well as popular nightlife concepts 1 OAK, Movida, VIP Room and Antika Bar to the region.
Having proven his success with franchising prestigious brands and tailoring them to suit the market in which they operate, Kuzin's focus shifted to the development of homegrown concepts, such as GAIA, Shanghai Me and BASE which enabled him to perfect his blend of ambiance, cuisine and location, as well as enhance Dubai's culinary offering to meet and exceed global standards. 
Most recently, he announced the launch of Kitch-In, an integrated food-technology platform in partnership with Accor Hotels and Chef Izu Ani. His first digital venture, Kitch-In brings acclaimed chefs and food scientists together to deliver premium cuisine, high-quality flavours and affordable prices. The alliance between industry experts and leading global hospitality groups aims to revolutionise home-delivery and hotel in-room dining worldwide, through a scalable and intelligent infrastructure that manages and maintains consistent quality control at every stage. Kuzin also opened Cipriani Dolci in Dubai Mall's highly sought-after Fashion Avenue extension this month.
Looking ahead, Kuzin plans to continue his creative approach to homegrown restaurant brands, providing residents with world-class cuisine and entertainment.