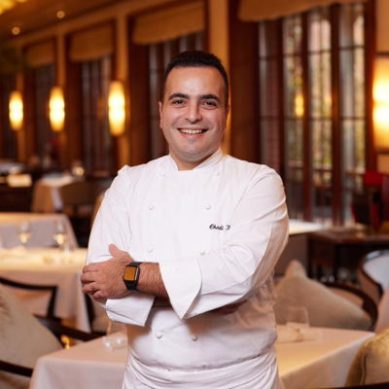 Hailing from the vibrant streets of Beirut to Shanghai's bustling thoroughfares, chef Chadi Karam's expertise has played a pivotal role in securing a second consecutive Michelin star for Le Comptoir de Pierre Gagnaire.
Read more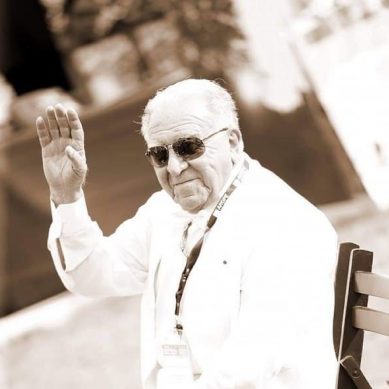 Thank you for your words of sympathy on the passing of our editor-in-chief, Nouhad Dammous. The outpouring of love and support we have received has been heartwarming, and we wanted to share just a handful of beautiful messages with you all.
Read more
Nouhad Dammous, editor-in-chief of Hospitality News Middle East, shares his thoughts on how the UAE, a beacon of success, has launched a number of ambitious tourism projects to solidify its reputation as a market leader in the region.
Read more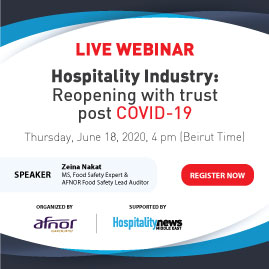 In this webinar, AFNOR Middle East, in collaboration with Hospitality News, will discuss how to help the hospitality sector regain the trust of all stakeholders to adjust to the new normal.
Read more